1994 Ovation Viper EA68-5 #478762
In spite of being a non strictly roundback all-wood guitar, this EA68 Viper is 100% an Ovation so I decided to get in touch with the guy who was putting it for sale, in spite of not playing live or recording anymore. I wanted one because Glen Campbell was playing it and because I still miss my Gibson Chet Atkins SST.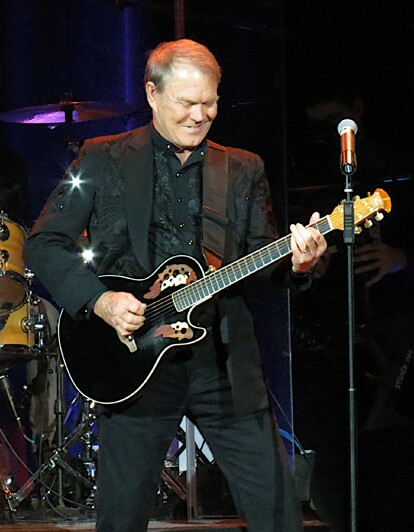 The Ovation Viper is a small and good looking guitar, so silent when not unplugged that I can strum it late at night.  I bought it in August 2018 at a very reasonable price. Near mint, it is one of the first EA68 built and  came with a set of Grover Imperial-style Schaller tuners instead of the standard Ovation-Schallers. According to the seller they have always been there, but I replaced them with a gorgeous set of Schaller pearloid buttons bought from StewMac and I also have  a set of original gold buttons from my Ovation buddy Paul Templeman.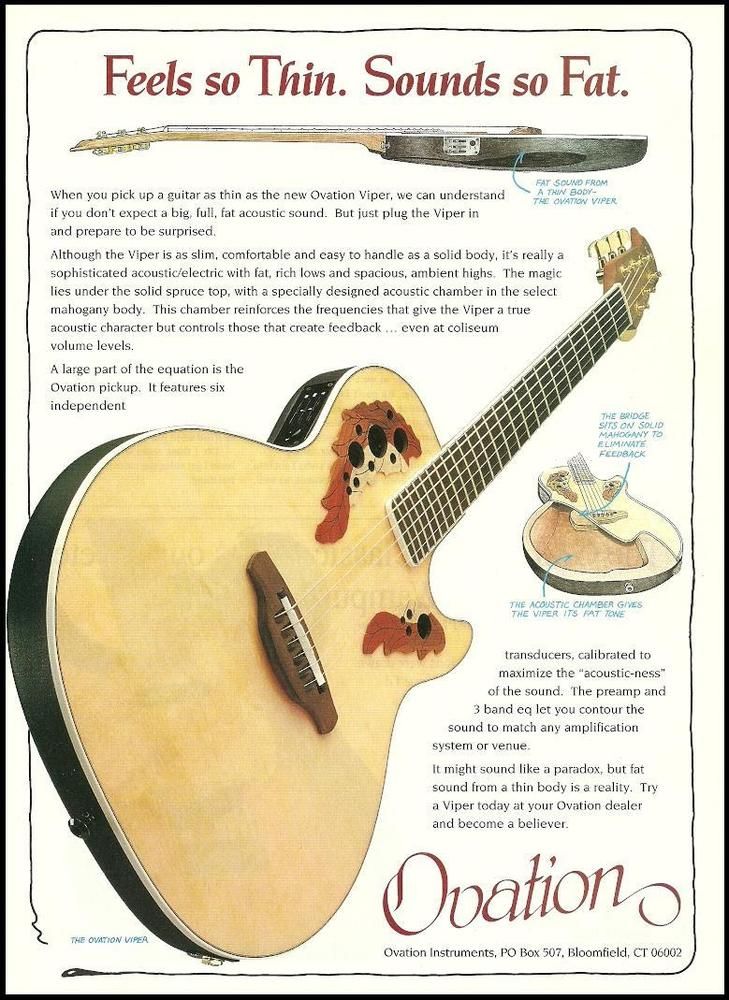 The neck is awesome, with a low action and a lot of frets out of the body (which I will not use, because I tend to play in the cowboy positions) and the amplification system is essential but efficient, so I can get a credible acoustic sound when plugged in my small Yamaha THR-10 home amp.
Playing it is a lot of fun. And it's made in New Hartford, CT, in the Kaman era, as any Ovation should. Thank you Donatello.