The Ovation guitars in my collection
Over the years I owned about thirty Ovation and Adamas guitars. From 202o I started to trim down my collection. The reasons are various, but mostly because I decided to keep only the guitars that I actually play. Also, I realized that I could not reach the sound of John Prine (my source of musical inspiration, who mostly plays Martin dreadnoughts and a Gibson J-200) with the Ovations, so I got myself a D-28 and a J-200, which I play extensively. Obviously I did not change my mind about Ovations, which I still love and consider outstanding guitars. Those that I kept are the really best of the best.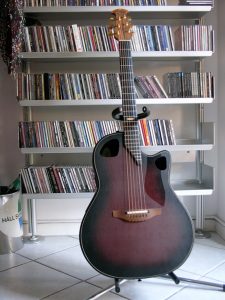 Apparently a project dedicated to the European market, the Adamas 1591 aka Adamas 3 was built in the late Nineties ...
Leggi Tutto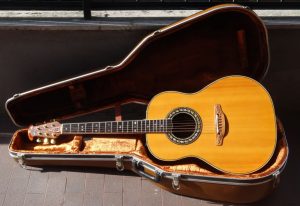 The Ovation 1657 Anniversary has a bizarre story: designed in 1977 to celebrate the 10th anniversary of the company, was ...
Leggi Tutto